AudioVerse – $8,000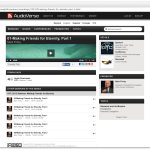 AudioVerse has provided Adventists and non-Adventists alike with thousands of hours of inspiring sermons from around the world. Now they are investing in new technology to allow them to bring theses audio resources into print format. Your offerings will help them purchase the equipment needed to continue to lead the way in providing the powerful Adventist message to even more people around the world where audio and video are not as accessible.
---
WDNX Radio – $10,000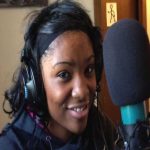 WDNX Radio situated on the campus of Harbert Hills Academy is a 50,000 watt plus radio station reaching major markets around the mid-south. This radio station shares the gospel message of the Adventist church with hundreds of thousands of potential listeners while also give students a chance to learn valuable communication skills in working for the Lord. Your generous offerings will help with equipment upgrades required to keep this blowtorch of the Adventist message on the air!
Click here to see the updates on this project!
---
Network 7 Media Production Room – $12,000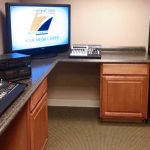 Network 7 works closely with ASI and other non-profits to provide valuable communication tools for sharing our vision with others. Your offerings will go to provide production equipment to help make that process more efficient and effective for projects like Mission SONlight and ASI Southern Unions Members in Action promotions!
---
Laurelbrook Academy – $12,000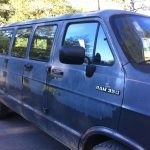 Years of serving the transportation needs of the students at the academy have taken their toll on the current vehicles at Laurelbrook Academy. ASI Southern Union is providing a matching grant through your help to purchase a good quality used van for transporting student safely to events. You can invest in young people and double your investment through this matching grant!
---
OCI Reports Mission Video Series – $10,000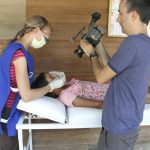 OCI Reports bring you up-close and personal with the needs of people around the world and how lay-people are making a significant impact in accomplishing the mission of the Seventh-day Adventist Church. Many of these reports highlight ASI Southern Union ministry members and allow you to see your mission dollars in action. This series is being shown on 3ABN, Hope Channel and Lifestyle TV.
Click here to see the updates on this project!
---
World Youth Group – $8,000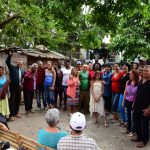 Your gifts will help purchase a house for church services in an unentered town in the country of Cuba. Closed to the work for years, this country is now showing great promise as a field white for the harvest of souls. Help make this possible by providing a simple structure for the faithful workers in this often forgotten field!
---
ASI Southern Union Recruitment – $10,000
If you have found the fellowship and inspiration of ASI Southern Union a blessing to you and your family why not share it with dozens more who don't know about the blessing? Through your giving ASI will reach out to new groups of business people like you who have never been a part of our exciting efforts to reach souls for Christ through evangelism in the market place!
---
Liga – $5000 plus 33.33% of overflow.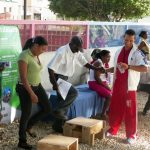 When this project on the beautiful island of Dominican Republic was relaunched, many where skeptical. But when the call went out for students, 60 students registered; far surpassing the amount of work scholarships and even food available. Last year they turned all but 2 dozen away. With your help, students who desperately want to get training to go work for the Lord will be sponsored! The harvest indeed is plenteous, but the laborers are few. Help train these new workers for the harvest!
Click here to see the updates on this project!
---
Vida International – $5000 plus 33.33% of the overflow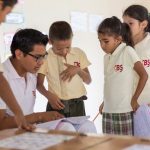 This project in Honduras provides education and training to mission students and village kids. Started by young people with a big vision to make a difference, your donations will help finish building part of the school.
---
Cross to Crown International Radio Tower – 16.665% of overflow.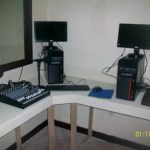 Help replenish funds used to buy a much needed tower for one of its stations in Nicaragua!
---
ASI Spotlight – 16.665% of overflow.
Helps produce the action reports of how Southern Union Members are sharing Christ in the marketplace!
---
Interested to apply for funding for your project? Visit the Funding Application page.