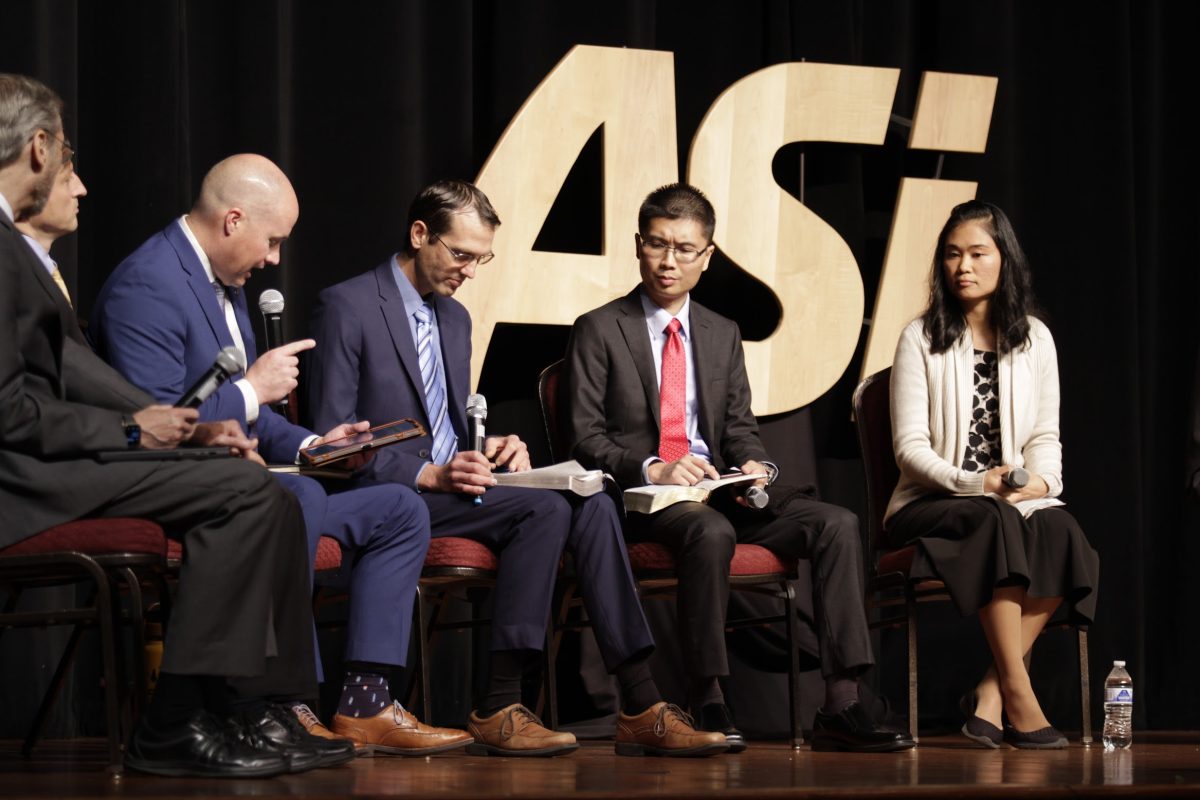 Adventist-laymen's Services and Industries (ASI) is an organization of Seventh-day Adventist church members who work in the private sector in business and professional vocations.
The organization has approximately 1,000 members including men and women from nearly every walk of life. They represent all the diversity that is found within the Seventh-day Adventist Church.
The ASI philosophy promotes a Christ-centered lifestyle, manifested by a commitment to be in daily partnership with God. Members seek to live out God's love in their own lives and share that love with the millions of people they encounter in their business and professional activities each year–hence the motto, Sharing Christ in the Marketplace.
Mission
ASI — the organization of Seventh-day Adventist lay persons involved in professions, industry, education, and/or services — exists to provide challenge, nurture and experience in Sharing Christ in the Marketplace as well as support the global mission of the Seventh-day Adventist Church.
Vision
ASI and its members will be known for their unswerving honesty in business principles and practices, unflagging participation in the various ministries of the Church, unwavering positiveness toward Church leadership, unhesitating provision for the needs of others, and untiring focus o­n the Christ they represent in the marketplace.
History
ASI was developed out of the Madison College project established by Dr. E. A. Sutherland and Percy Magan under the direction of Ellen White. Mrs. White felt very strongly that Madison College was fulfilling a specific need within the church. She spoke repeatedly about the role the college was playing in establishing a self-supporting work that would complement and even challenge the organizational schools. "There is a large field open before the self-supporting gospel worker. Many may gain valuable experience while toiling a portion of the time at some form of manual labor…" (Welfare Ministry, p. 64).
The self-supporting school was established near Nashville, Tennessee in 1904. Despite struggling at its inception, the school soon grew and began to plant satellite schools and institutions throughout the country. Part of the atmosphere of this burgeoning organization was a yearly meeting that brought all the entities together. Arthur W. Spalding wrote in his book, Origin and History of Seventh-day Adventists, "Once a year for forty years, the schools, sanitariums, rest homes and other enterprises of the rural missions joined in a self-supporting worker's convention held at Madison College" (p. 183). This laid the foundation for what is now the annual ASI International Convention.
Read More